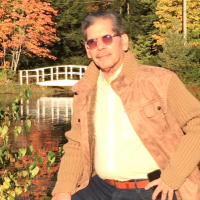 Ivan Figueroa
Advice & How To, Religion & Spirituality
Iván Figueroa Otero M.D. FACS, FAAMA
After graduating from the School of Medicine of the University of PR in 1970, Dr. Figueroa Otero trains as General Surgeon at the University Hospital of the UPR School of Medicine, integrating a one-year fellowship in the study of cancer, and one year in experimental research. Post-graduate studies in Pediatric Surgery, then follow at Miami Children's Hospital and the San Juan Municipal Hospital.
Looking for non-surgical or less invasive options for pediatric conditions, Dr. Figueroa Otero explores Eastern philosophies that emphasize a holistic concept of disease. He was one of the first physicians to become certified in medical acupuncture in Puerto Rico, training in traditional Chinese medicine and acupuncture with professors from the University of Seville. Eventually he was certified in medical acupuncture nationally.
In 2009, he became certified in anti- aging medicine and in December of that year he retired from the practice of pediatric surgery, focusing instead on a holistic medical practice and emphasizing disease prevention and modification of life styles. In 2011 he was invited to become a Trustee of the American Board of Medical Acupuncture, which is the national body organization responsible for certifying physicians in the field of acupuncture through national exams. In that same year he was recognized by Natural Awakenings magazine as Holistic Physician of the Year.
Dr. Figueroa Otero is currently engaged in his private practice and continues in his role as an educator, trying to achieve full integration of traditional Chinese acupuncture courses in the curriculum of medical schools, promoting that physicians to be certified both locally and nationally, and to establish clinical research protocols on the use of acupuncture in known conditions compared to the methodology established by modern medicine. Another immediate priority is to incorporate meditation techniques and their role in preventive and therapeutic medicine.
Ironically your shadows becomes bigger as you get closer to the light.
Ivan Figueroa-Otero
The path of Imperfection is the loving way to learn tolerance and happiness.
Ivan Figueroa-Otero
When men learn to glimpse the Universe. Through the eyes of the Spirit, All they see is Love.
Ivan Figueroa-Otero
The weapons of a true Light Warrior, Are compassion and patience to wait for others. To learn what he learned
Ivan Figueroa-Otero
If you don't learn to listen to the music of your Spirit, you will never be able to follow the rhythm of your dance in life.
Ivan Figueroa-Otero
In the Magic Mirror of your mind the clarity of your reflection (self esteem) will depend in the purity of your vision.
Ivan Figueroa-Otero
The Master is nothing but a disciple, Who would like to help others, Find their mastery.
Ivan Figueroa-Otero
God, assigns the most difficult tests to his best students.
Ivan Figueroa-Otero
Patience and Compassion can only arise from the experience of our mistakes.
Ivan Figueroa-Otero
Never think you are better than others, just believe you can be as good!
Ivan Figueroa
Everyone agrees on wanting to be happy, But not at all in how to be it!
Ivan Figueroa-Otero
I never loose my rhytm when I learn to listen to the music of my own heart.
Ivan Figueroa-Otero
True Wisdom is the process of finding the hidden light within our shadows.
Ivan Figueroa-Otero
Life like a journey is how we get to our destiny and not when we get there!
Ivan Figueroa-Otero
There are no bad people, Just those that have not yet realized their goodness.
Ivan Figueroa-Otero
To Never Feel Sorry, In The Middle Of A Heated Argument Remember, That, You Could Be Be Wrong
Ivan Figueroa
The Only Time I Can Be Sure That I will Be Always Right, Is When I Accept That I Can Always Be Wrong.
Ivan Figueroa
Exclusivity Is A Sign Of Lack Of Awareness And Self Esteem.
Ivan Figueroa
Exclusiveness Is A Discriminatory Trait Of The Ego, Inclusiveness Is A Comprehensive Attribute Of The Spirit
Ivan Figueroa
Within The Law Of Cause And Effect, Actions Based On Exclusiveness Give Rise To Suffering (Karma), Actions Based On Inclusiveness Give Rise To Happiness (Dharma)
Ivan Figueroa